The Alley | 3825 NW 166 | Row C | C3
Office Suite Space For Lease w/ 6 Offices, Conference Room, 2 Restrooms
flex / office suite / warehouse / showroom
Rent displayed is Year-1 Rate without any applicable buildout adjustments. Annual rent escalations may apply. CAM rates advertised are current but subject to annual adjustment.
Total Estimated Monthly Expenses
Month 1 Rent (Pro-rated if lease doesn't begin on the 1st)
Total Estimated Move-in Expenses
** Utility activation fees also apply. Fees will vary by applicant's credit and history with the respective provider.
Welcome to Suite C3, a stunning 2,500 square feet of office space in the heart of Deer Creek, West Edmond, and Northwest Oklahoma City, just off Portland Ave/Highway 74. With its unique shotgun-style layout, this suite offers a perfect blend of style and functionality.
The suite comprises six enclosed offices, providing your team a private and professional workspace. The semi-enclosed conference room is perfect for hosting meetings or presentations. The open-concept work areas allow employees to collaborate and recharge in a comfortable and inviting environment. Additionally, there are two ADA-compliant private restrooms for your convenience.
The suite features gorgeous diamond-polished concrete floors, adding a touch of elegance to the industrial-chic vibe of the space. The high, exposed ceilings create an open and spacious atmosphere, making this suite perfect for any modern business.
The two large, stationary glass window conversions in the garage door entries provide ample natural light, while the functioning 14' garage doors offer additional privacy and security. The glass doors and LED lighting in the offices further enhance the modern feel of the space.
The suite boasts two private entrances with a commercial glass door front system, making it easy for employees and clients to access the space. This suite also includes 4-6 dedicated parking spots (dependent on car size), with additional overflow parking available in the development.
In addition, the suite is equipped with a Roof Top HVAC unit, ensuring that the temperature is always comfortable and controlled, creating a pleasant work environment for you and your team.
This suite can be combined with
Suite C1,
to create a 7,500 square feet office space, providing even more room for your growing business.
Suite C3 offers a unique and stylish workspace in the heart of the high-growth area of Deer Creek, West Edmond, and Northwest Oklahoma City. With its impressive features, ample natural light, and modern design, this suite is perfect for any business looking for a comfortable and inviting work environment.
Use
flex, office suite, warehouse, showroom
SPACE LOCATION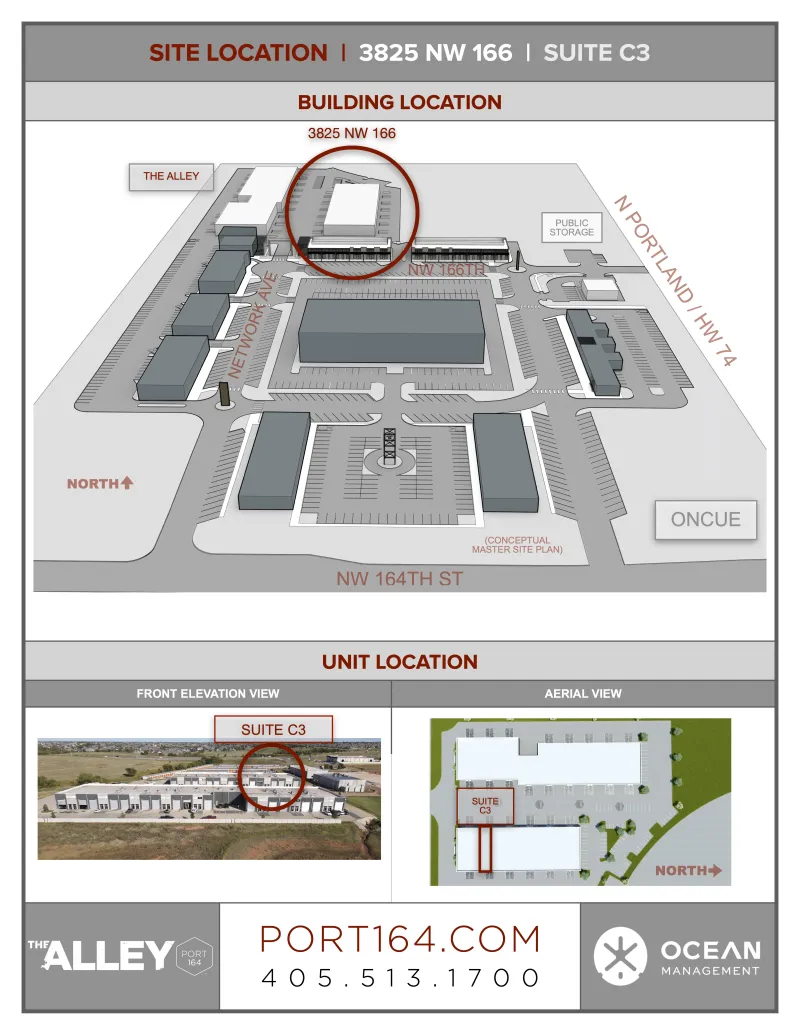 SIGNAGE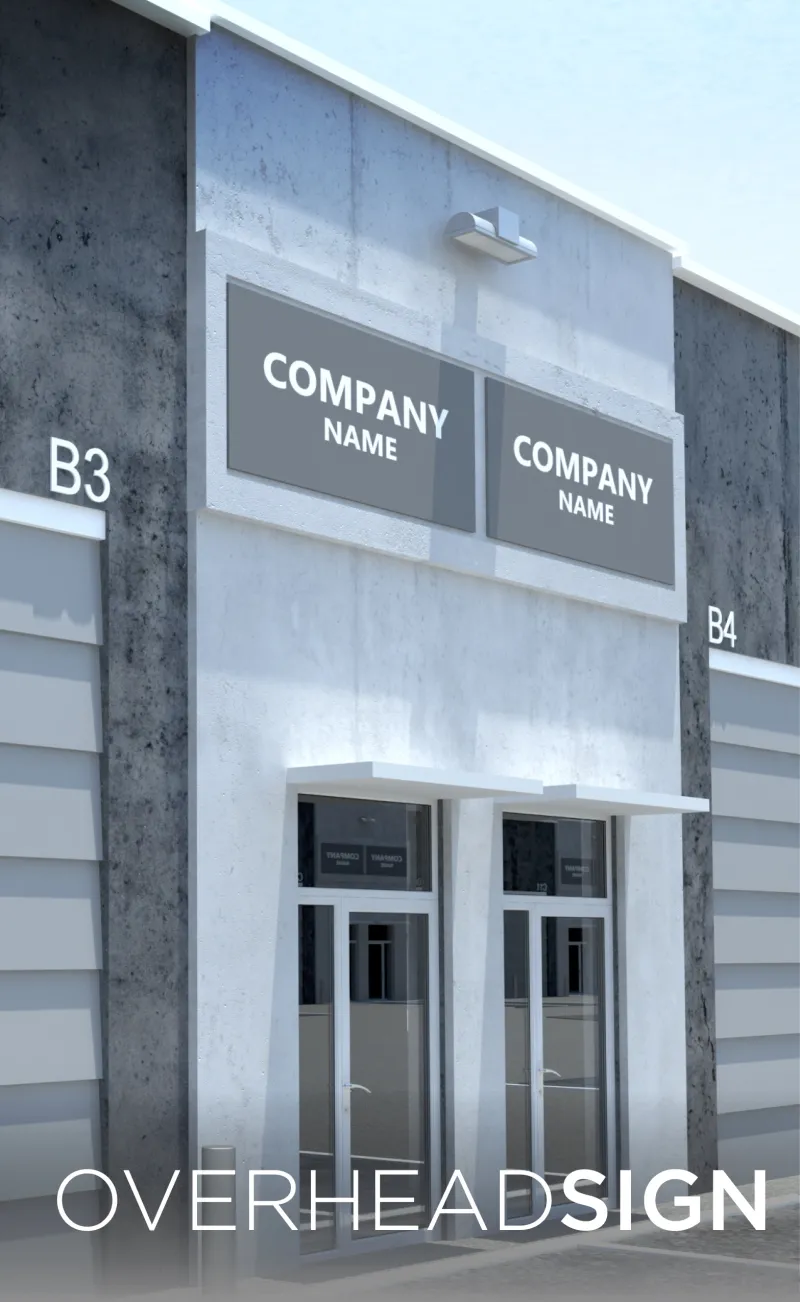 OVERVIEW
Overhead signage is available over the commercial glass door for each respective bay. Single-bay suites will consist of 1/2 of the space provided in the concrete outset, with the other 1/2 shared by the neighboring tenant. In cases when one tenant occupies both spaces with a common signage location, signage shall consist of one larger, contiguous sign.

MATERIALS
All overhead signage shall be consistent in material and installation method. The sign shall consist of an .080" thick aluminum panel, with a laminated digital print overlay.

GRAPHIC & TYPOGRAPHY COLOR
The digital print overlay shall be comprised of the tenant's logo and/or appropriately colored and scaled typography.

BACKGROUND COLOR
Overhead signage backgrounds shall be one of four limited colors:

-White
-Light Grey
-Dark Grey
-Black

PARKING
Each suite includes one colored concrete individual parking spaces directly in front of each suite. Each suite also includes parking opportunities directly in front of the garage door. Overflow parking is available on the north end of the development.
Can't find the space you're looking for?
Get notified by text or email when spaces become available!
Subscribe now