3801 NW 166 | Suite 5
Retail Space For Lease w/ 4 Offices, Conference Room, Kitchenette, 2 Restrooms
Transform this prime retail space into your business headquarters with four offices, a spacious conference room, and sleek finishes. Secure your spot in a thriving area along Portland Ave / Hwy 74 - act now!
retail / office suite / showroom
Fixed for five years and includes renewal options
Fixed for five years and includes renewal options
Fixed for three years and includes renewal options
Water | Shared | 2 Bathrooms @ $20ea.
Water | Shared | 1 Kitchenette
Total Estimated Monthly Expenses
Non-refundable Cleaning & Repair Deposit
Month 1 Rent (Pro-rated if lease doesn't begin on the 1st)
Total Estimated Move-in Expenses
** Utility activation fees also apply. Fees will vary by applicant's credit and history with the respective provider.
Seeking a retail space that sets your business up for success? Look no further! This exceptional location, nestled in a thriving area encompassing Deer Creek, Northwest Oklahoma City, and West Edmond along the vibrant Portland Ave / Hwy 74 corridor, awaits your enterprise.

Our move-in ready build-out goes beyond expectations, now offering a transformation that includes four spacious offices, a generously sized conference room, two ADA-compliant private restrooms, and a well-appointed kitchenette. The offices are thoughtfully sized: two at 10x11, one at 14x10, and one at 10x12. The 16x10 conference room provides ample space for meetings and collaboration.

Step through the inviting, energy-efficient commercial glass storefront entry wall with a glass door, and you'll discover beautifully finished walls, complete with sheetrock, texture, and paint. LED lighting illuminates your workspace, and a commercial-grade steel door ensures security. Plus, enjoy the dedicated HVAC system for climate comfort.

Our build-out package encompasses all these enhancements, simplifying your transition into a fully functional workspace. Take advantage of this golden opportunity to establish your business in a highly visible and coveted location. Act now - reach out today to secure this prime retail space in a flourishing area!
Use
retail, office suite, showroom
Lighting Types
LED, Decorative
Space Zoning
Personal Services: General
Flooring Types
Polished Concrete
Ceiling Types
Open Steel Truss, Sheetrock
Wall Types
Textured Sheetrock, Concrete, Glass
SPACE LOCATION

SIGNAGE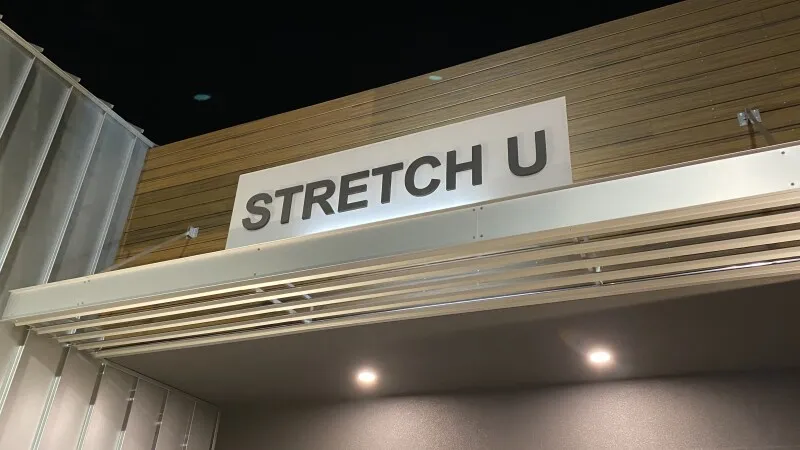 Tenant signage is provided by the developer at the tenant's expense, which includes a modern-styled, back-lit lucite panel sign with your business name on it mounted to the beam over your front door, directory signage listing your business at the end of the building, and front door decal. You will also have your own business profile on our property website, complete with logo, business description, contact information, and photos.
PARKING
Tenant & employee parking is available behind the building, with patron parking provided immediately in front of the building and in the overflow parking lot located just across the street. Though dedicated parking spaces are not reserved exclusively for your business, the development exceeds minimum parking requirements.
Can't find the space you're looking for?
Get notified by text or email when spaces become available!
Subscribe now