3801 NW 166 | Suite 2
Office Suite Space For Lease w/ 3 Offices, Loft, Conference Room, Kitchenette, 2 Restrooms
Stylish modern design, spacious layout, glassed conference room, ADA restrooms, break room, and cutting-edge amenities. Unlock your success today. Contact us for a private tour.
retail / office suite / showroom
Rent displayed is Year-1 Rate without any applicable buildout adjustments. Annual rent escalations may apply. CAM rates advertised are current but subject to annual adjustment.
Water | Shared | 2 Bathrooms @ $20ea.
Water | Shared | 1 Kitchenette
Water | Bathroom | 2 each
Total Estimated Monthly Expenses
Non-refundable Cleaning & Repair Deposit
Month 1 Rent (Pro-rated if lease doesn't begin on the 1st)
Total Estimated Move-in Expenses
** Utility activation fees also apply. Fees will vary by applicant's credit and history with the respective provider.
Welcome to PORT164, a prestigious commercial real estate development in the heart of the thriving Deer Creek, West Edmond, and Northwest Oklahoma City areas. We proudly present a premium office space that embodies professionalism, innovation, and functionality. Spanning an impressive 2,196 square feet, this thoughtfully designed layout blends style and functionality seamlessly.

As you enter, you'll see a modern steel staircase with sleek hand-railing that leads to a spacious mezzanine level encompassing two semi-enclosed offices and an open-concept area, perfect for hosting collaborative meetings or co-working spaces. The mezzanine has an exposed metal ceiling that adds a touch of industrial charm to the overall ambiance, while the upstairs offices provide an acoustic drop ceiling for privacy.

The immaculate ground level of this space boasts an enclosed office, a glassed-in conference room that inspires productivity, and a storage closet to keep your essentials organized. The suite includes two ADA-compliant restrooms equipped with modern fixtures, ensuring a comfortable environment for all employees and visitors.

A break room awaits to cater to your daily needs, complete with a dishwasher and ample space for a tenant-supplied full-size refrigerator. This break room provides the ideal setting for employees to recharge and collaborate, fostering a positive work culture.

We have embraced contemporary design elements, such as energy-efficient LED lighting, creating a bright, inviting atmosphere that promotes productivity and creativity. The 6-TON HVAC system with exposed ductwork ensures optimal climate control throughout the space, guaranteeing year-round comfort. Visitors are welcomed with elegance through the commercial glass entry, while the commercial steel back door provides security and peace of mind. The suite also has fully textured and painted walls.

At PORT164, we understand the importance of signage for branding and visibility. We offer ample signage opportunities at the Tenant's expense, allowing you to showcase your company's identity and attract attention in this bustling high-growth area.

Combining modern amenities, a well-designed layout, and high-quality finishes creates an environment that reflects professionalism, sophistication, and success. Welcome to a world of endless possibilities at PORT164, where your business can thrive in an environment designed to support your growth and success. Take the first step towards realizing your vision by securing this premium office space. Contact us today to schedule a private tour and discover the unparalleled opportunities at PORT164.
Use
retail, office suite, showroom
Space Zoning
Personal Services: General
SPACE LOCATION

SIGNAGE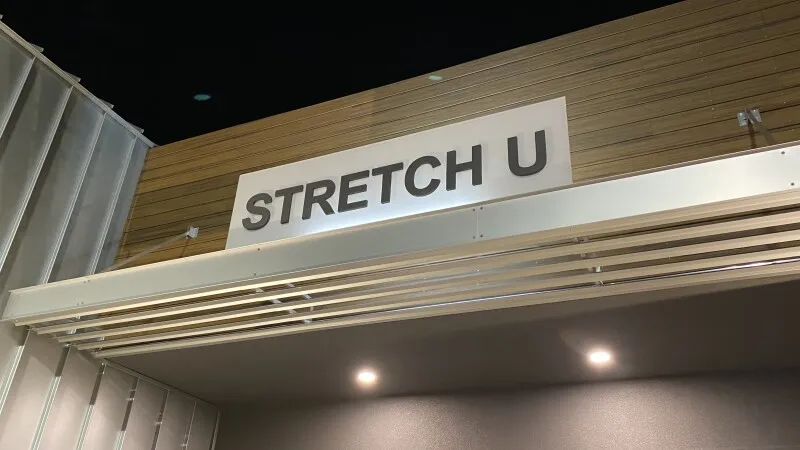 No overhead sign is required, though identifying information on the entry door is. Tenant signage the tenant's expense, but is designed and approved collaboratively between Tenant and Landlord.
PARKING
Tenant & employee parking is available behind the building, with patron parking provided immediately in front of the building and in the overflow parking lot located just across the street. Though dedicated parking spaces are not reserved exclusively for your business, the development exceeds minimum parking requirements.
Can't find the space you're looking for?
Get notified by text or email when spaces become available!
Subscribe now