The Alley | 3825 NW 166 | Row C | C4
Office Suite Space For Lease w/ 2 Offices, Loft, Conference Room, 1 Restroom
This stytlish commercial office space features a spacious 1,578 square feet area with a cool loft mezzanine work space, offering a perfect blend of industrial chic, contemporary design, natural light, and flexibility for your business needs.
SPACE LOCATION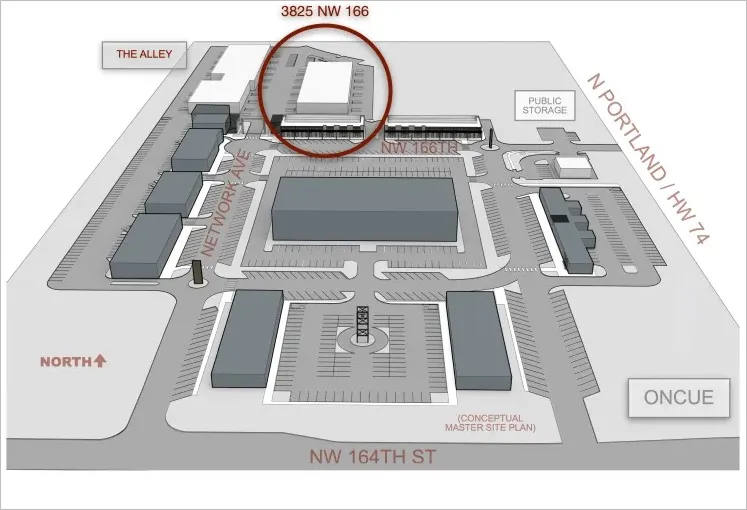 SIGNAGE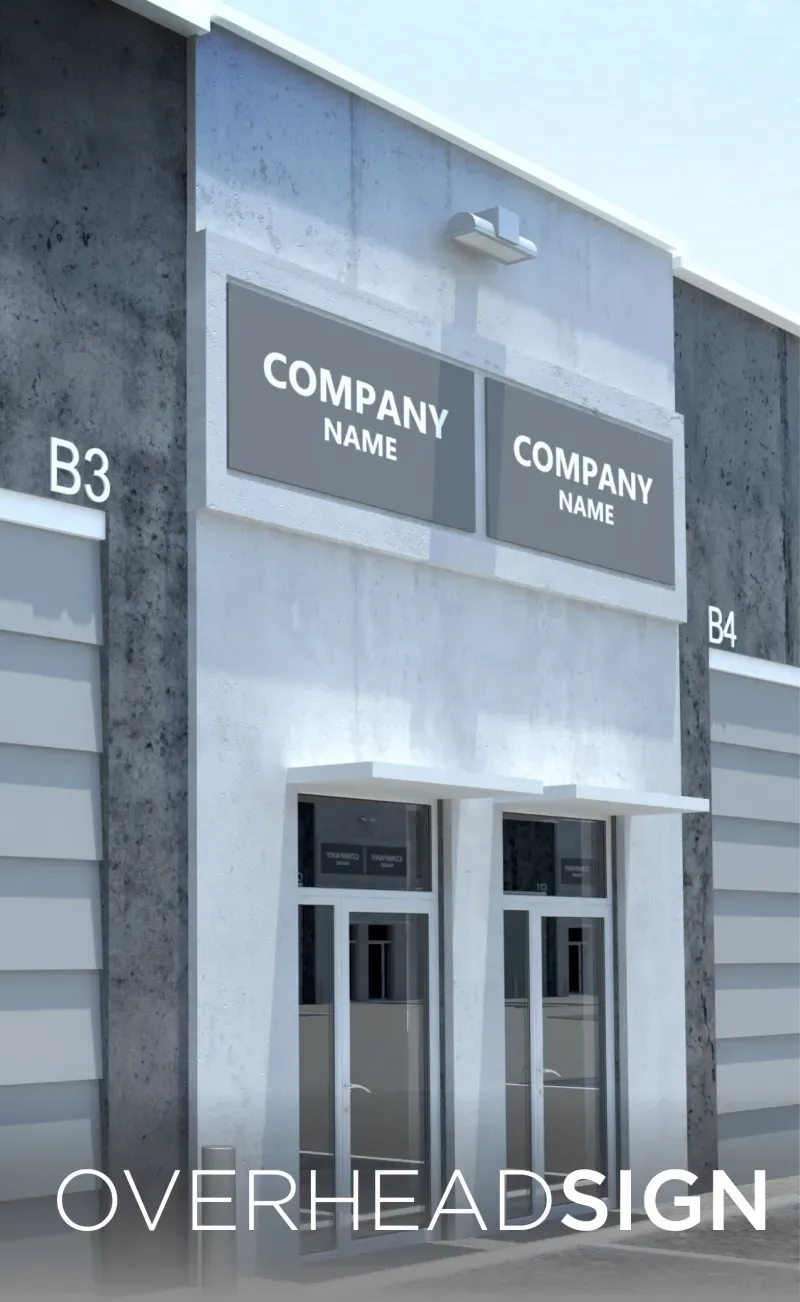 OVERVIEW
Overhead signage is available over the commercial glass door for each respective bay. Single-bay suites will consist of 1/2 of the space provided in the concrete outset, with the other 1/2 shared by the neighboring tenant. In cases when one tenant occupies both spaces with a common signage location, signage shall consist of one larger, contiguous sign.

MATERIALS
All overhead signage shall be consistent in material and installation method. The sign shall have a .080" thick aluminum panel with a laminated digital print overlay.

GRAPHIC & TYPOGRAPHY COLOR
The digital print overlay shall be comprised of the tenant's logo and appropriately colored and scaled typography.

BACKGROUND COLOR
Overhead signage backgrounds shall be one of four limited colors:

-White
-Light Grey
-Dark Grey
-Black
PARKING
Each suite includes one colored concrete individual parking spaces directly in front of each suite. Each suite also includes parking opportunities directly in front of the garage door. Overflow parking is available on the north end of the development.
Can't find the space you're looking for?
Get notified by text or email when spaces become available!
Subscribe now