The Alley | 3825 NW 166 | Row B | B17
Flex Space For Lease w/ 1 Office, Loft, 2 Restrooms
Discover PORT164's Ste B17: a 5,476 sq. ft. flex space in NW OKC. Features a 50x100' layout, panoramic loft, ADA amenities, and four 14' overhead doors. Prime location at NW 164th & Portland Ave.
SPACE LOCATION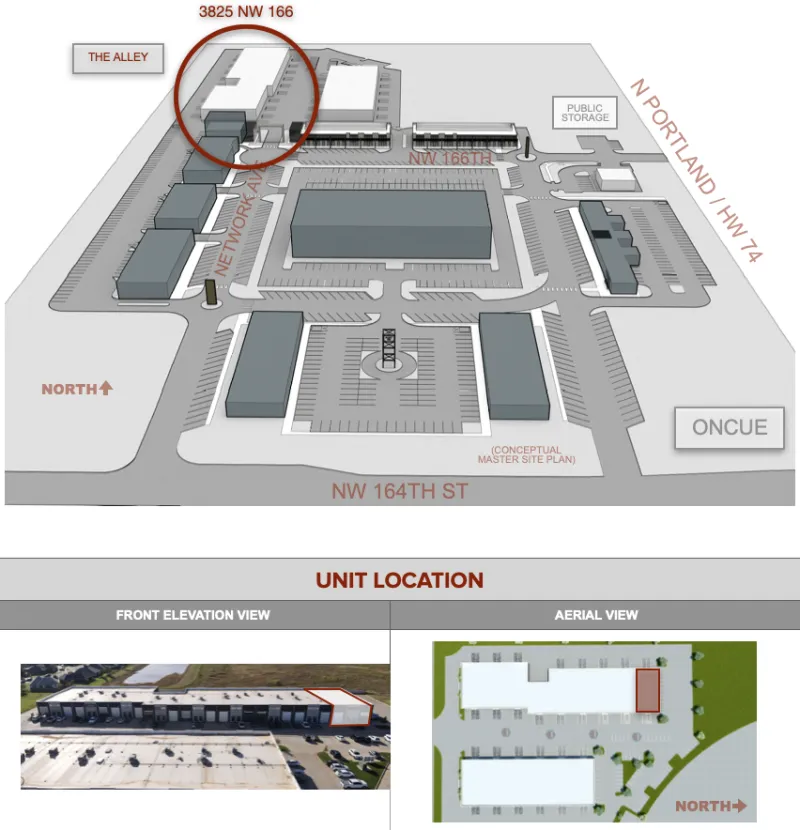 PARKING
Each suite includes one colored concrete individual parking spaces directly in front of each suite. Each suite also includes parking opportunities directly in front of the garage door. Overflow parking is available on the north end of the development.
Can't find the space you're looking for?
Get notified by text or email when spaces become available!
Subscribe now